Node.js development services
100+
successful project deliveries
12+
years of experience in Node.js
Build scalable network applications with top Node.js experts
Custom solution
Outsource your product design and development to Node.js experts and IT specialists. Leverage their know-how and years' worth of market experience to plug skills and knowledge gaps in your development team.
Team augmentation
Extend your team with dedicated developers. Top Node.js developers will join your team to empower your business, overcome challenges and deliver the software you really need.
Why build your project with Node in 2023
Scalable solution
Need a reliable app for a big user base? Our Node.js development services experts are exactly what you are looking for. Designed for scalability, Node.js can easily handle large numbers of client connections simultaneously.
Increased productivity and efficiency
Worried that your development project will take too much time? Developers familiar with JavaScript don't need to learn a new programming language to write Node.js applications. It's a technology made for efficiency.
Large and active community
Concerned about keeping up to date with new developments? Node.js has a robust community of developers who produce handy modules at a rapid rate. It's a constantly evolving group of truly passionate people, and we are happy to be among them!
Share your idea and learn more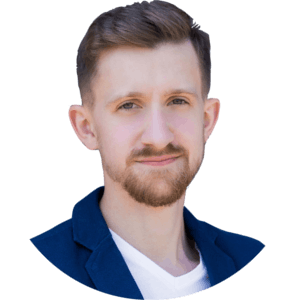 Paweł Dąbrowski
CTO & Rails team leader @ iRonin.IT
Node.js is a perfect choice for developing real-time network applications where one of the key requirements is top performance. We know how to benefit from Node's scalability and extensibility and build platforms that will easily grow with the businesses they are part of.
What you can build with Node.js
Real-time web applications
Enrich your project with a video, live streaming, or a live chat. Sports updates and other areas where real-time information matters will greatly benefit from Node.js.
Apps with back-end in JavaScript
Create dynamic web content on the server side before it's served to the client. JavaScript on both the front-end and back-end means a more congruous stack.
Video streaming platforms
Node.js allows for building powerful single page apps with fast content delivery. It outperforms other solutions and is perfect for streaming hi-res videos.
Payment solutions
Finance is a delicate business. Node.js provides the stability, scalability and power necessary for building trustworthy payments and fin-tech solutions.
and many more!
Meet top Node.js developers
At iRonin.IT, we understand the advantages Node.js can offer and we know how to use this technology to its full potential. We build powerful, scalable, reliable apps that support our clients' business.
Complex and scalable applications tailored for your business
Top-notch performance for users and scalable, easy to maintain architecture is what we specialize in and use Node.js for. With our expertise, we will build a solution that will respond to your business needs.
We work with your needs in mind
Node.js is supported by NPM, a home for millions of ready to use JavaScript packages. Our experts will work hard to deliver the best project and can speed up the development process  by using external libraries.
Start your Node.js project today
Contact us and tell us about your project
We are always eager to talk about your ideas and project needs. If you don't have any documentation and the idea is only in your head, we will organize a Discovery Workshop to define the technology aspects of your Node.js project.
Estimation and technological consultancy
Once we know what your Node.js project needs, our team will provide an estimate. We want to make sure there is a clear understanding of the project on both sides, and we are always available to discuss it further.
Project kickoff and starting the development process
We offer flexible terms of cooperation adjusted to your needs and communication preferences. Our dedicated software development teams consist of highly experienced IT specialists such as UX/UI designers, front-end and back-end developers and project managers. We can also augment your team to plug any exisiting skills or knowledge gaps if required.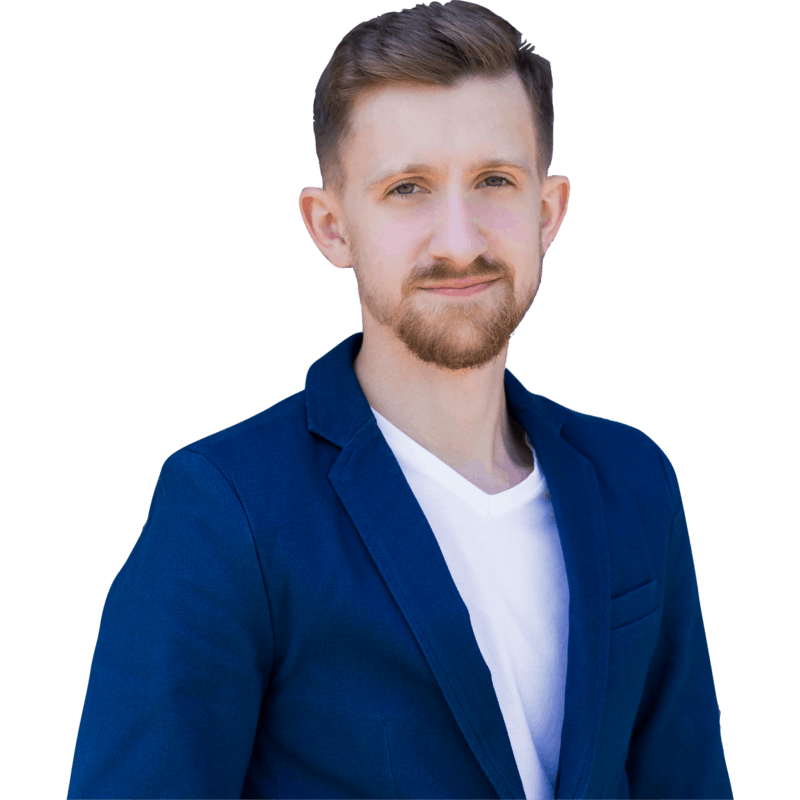 Paweł Dąbrowski
Chief Technology Officer