Foreman development services
Use Foreman with our top experts
Custom solution
Outsource your project to our top IT specialists. Make use of their know-how and vast experience of working with Foreman to create cost-effective and highly successful products.
Team augmentation
Make use of our experts' experience in Forman to empower your business, overcome challenges and deliver the apps you really need.
Why use Foreman in 2023
Easy automation
Fed up with repetitive tasks? Our Foreman experts will help you easily automate them so you can save your team's time and focus on the tasks that lay at the core of your business.
A wide range of plugins
Keen to extend your software? Thanks to Foreman's pluggable architecture, our developers can extend it in almost any direction, tailoring your experience based on your specific needs.
Reporting tool
Concerned about your server monitoring in terms of your application accessibility? Using Foreman's reporting our experts will make sure you are alerted to errors in your nodes through a comprehensive dashboard.
Share your idea and learn more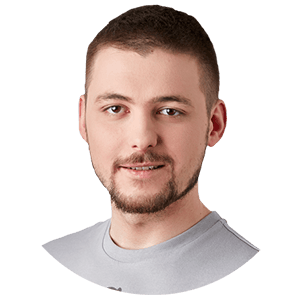 Kamil Szubrycht
Ruby on Rails Developer @ iRonin.IT
Foreman helps system administrators manage servers. It offers a pluggable architecture with a large number of available plugins, allowing Foreman to fit your needs. Using it, you can also write your own plugin.
Where you can use Foreman
Finance
Large corporations dealing with many requests in their systems will benefit from Foreman's automation tools and the ability to tailor it to their needs.
FMCG
The fast-moving consumer goods industry requires quick reactions and high availability regardless of traffic. Keep your systems running with Foreman.
Retail
Support all of your automated and digitized processes, from logistics to interactions with customers, with one, comprehensive tool.
Recruitment & HR
HR departments need dynamic, reliable environments that can be integrated with a whole ecosystem of recruitment tools. Foreman's support can help.
and many more!
Meet our Foreman development experts
We have significant experience in extending Foreman's functionality, improving its efficiency and user experience. Our hands-on experience with Foreman's codebase allows us to provide high-quality IT services.
Foreman API and plugin development
With our experience in Foreman API and plugin development, we can tailor Foreman to your needs. We helped build the GraphQL API, now a part of Foreman's codebase.
Foreman web interfaces development
We offer our UI/UX design expertise, front-end development services and individual approach for a number of projects and tools, including Foreman.
Start your software development project today
Contact us and tell us about your project
We are always eager to talk about your ideas and project needs. If you don't have any documentation and the idea is only in your head, we will organize a Discovery Workshop to define the technology aspects of your project.
Estimation and technological consultancy
Once we know what your project needs, our team will provide an estimate. We want to make sure there is a clear understanding of the project on both sides, and we are always available to discuss it further.
Project kickoff and starting the development process
We offer flexible terms of cooperation adjusted to your needs and communication preferences. Our dedicated software development teams consist of highly experienced IT specialists such as UX/UI designers, front-end and back-end developers and project managers. We can also augment your team to plug any exisiting skills or knowledge gaps if required.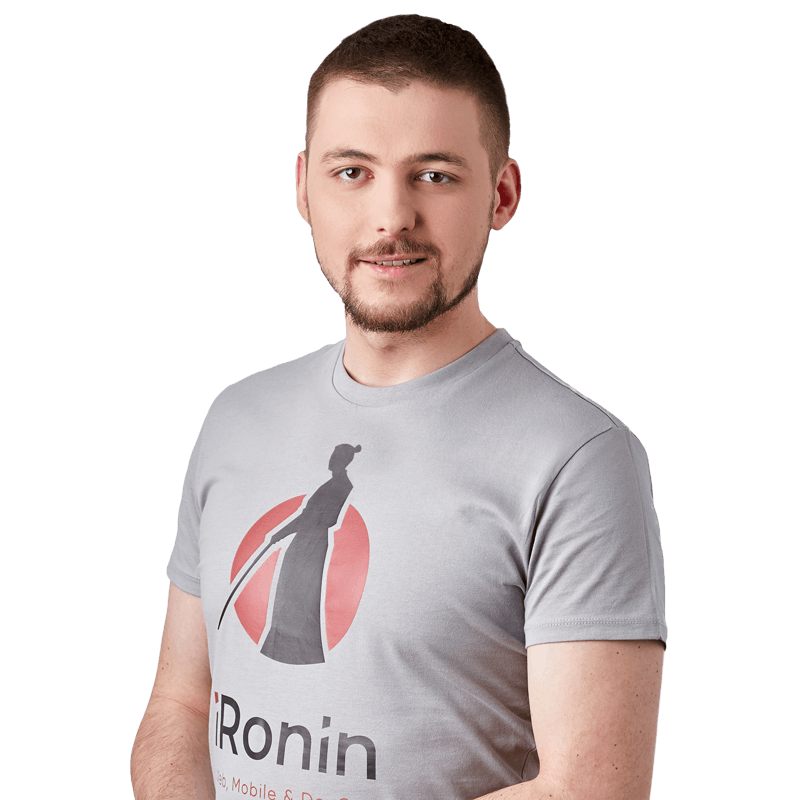 Kamil Szubrycht
Ruby on Rails Developer